In Fall 2016, the PIE Club at Clemens learned about the scope of hunger in their school district – including the fact, that for families with children that receive free and reduced fee meals at school, during extended school breaks (Thanksgiving, Christmas break, spring break, summer) many of the families can't afford to buy groceries for meals. With the help of a grant, they gave packages of fresh produce and meat to over 100 families. God is Good!
​
Since that time Positively Impacting Communities, Inc. and PIE Club volunteers give packages of approximately 50 pounds of produce and meat, plus non-perishables, to families in need twice a year as school breaks begin.
PROGRAMS
At our very core we believe that through the power of our Lord and the positive influence of our volunteers we can change lives. Our programs are centered around a common theme, meeting the needs of the youth in our community. Learn more about each program, how to join and volunteer to help!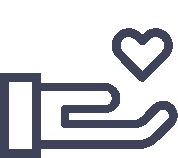 TAKE ACTION
Opportunities to help spread God's love.
Let each of you look not only to his own interests, but also to the interests of others.
​
Philippians 2:4